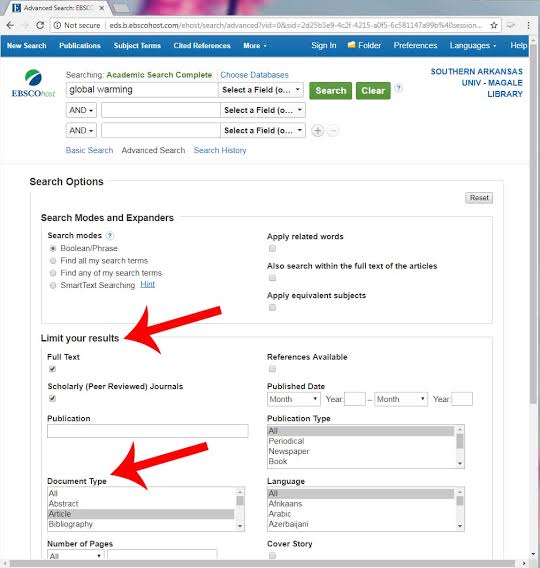 Sometimes professors ask students to use articles from "peer-reviewed" journals. This is also rephrased as "refereed journals" or "scholarly journals," describing the same types of journals. But what is this peer-reviewed, refereed, or scholarly journal article?
In this blog article, we will look into different aspects of Peer-reviewed academic journal articles. Let's get into the details!
Categories of information resources
There are three categories of information resources.
Newspapers and magazines containing news: Articles in newspapers and magazines can be written by experts or nonexpert reporters. Consequently, information can be incorrect.
Journal articles written by academics and/or professionals: These articles are often written by experts who have some genuine ideas out there.
Peer-reviewed (refereed or scholarly) journals: These articles are written by experts and reviewed by multiple experts in the field before publication in the journal. They are likely to be scientifically valid and reach reasonable conclusions.
What is a peer-reviewed journal?
Peer-reviewed or refereed journals go through an editorial board of subject experts to review and evaluate submitted articles. A journal can be a scholarly journal but not necessarily a peer-reviewed journal.
An editorial board asks experts to review and evaluate submitted articles before publishing them in the journal.
The excellence, novelty, and significance of the research or ideas are often the criteria for submission.
Scholarly journals use this process to maintain the quality of the material they publish.
You can access peer-reviewed literature via an academic database. For instance, peer-reviewed journals for health are:
Health Business Full Text (EBSCOHost)
EmBase
American Psychological Association PSYCInfo
Web of Science
Academic Search Complete (EBSCOHost)
PubMed® (including MEDLINE®)
Cumulative Index to Nursing and Allied Health Literature (CINAHL) Database (EBSCOHost)
ScienceDirect
Why use Peer-reviewed Articles?
Professors ask or you may need in your research to use information from peer-reviewed articles. You need to use these articles because of:
Peer-reviewed articles are credible resources.
Trusted experts in the field have written and reviewed these articles.
A strict process ensures the quality of the research and the validity of the findings.
Analyzing information involves complex analysis due to its highly detailed subject matter.
You can easily search through millions of articles with online databases.
Limitations of peer-reviewed journals
There are some limitations to using peer-reviewed literature, which include:
Highly detailed and complex analyses can make it harder for users seeking simple descriptive statistics and basic measures.
This may be costly because you may need a subscription to journals or databases to access articles (although many universities provide free access to students and faculty).
There may be publication bias because studies that report significant statistical results may favor negative or null results.
How to know if an article is peer-reviewed?
You can determine whether the journal is peer-reviewed in four steps.
If you search for scholarly or peer-reviewed articles in a database, you may find peer-reviewed articles.
If you are already in the journal, search for references to their peer-review process, like a statement or a section with instructions for authors.
Use Ulrichsweb to search for your journal title. This includes basic information about each publication to check, including whether it's peer-reviewed or refereed.
Search the official website on the internet and check the status to see if the journal is peer-reviewed.
If you have used all four methods, then ask your instructor to check peer-reviewed journals.
Format of a Peer-reviewed Academic Journal Articles
To check whether the article is peer-reviewed, check the following things:
Author Credentials: Look for education, school affiliations, and contact information.
Publisher: Scholarly societies, university presses, or major scholarly publishers often publish articles such as Elsevier or Springer.
References: Usually, at the end of articles, writers provide sources from which they took that information.
Format: Abstract, introduction, literature reviews, methods, results, limitations, and conclusions are often the format of peer-reviewed articles.
Language: The authors of peer-reviewed articles are often experts in the field. That is why the language of articles is often discipline-specific. This can be difficult for an average person.
Wrapping up
Peer-reviewed articles are significantly more impactful in studies. More often, experts in the field write as well as review and evaluate multiple experts in the field. Information is likely to be credible. You need this to ensure valid and quality research..
Peer-reviewed literature also has limitations, including the cost for individuals who are not students or lecturers at institutions that offer free access to the database. Overall, peer-reviewed articles are super helpful in studies, and that is why often professors ask to study.